Gmail has come a long way. It's not perfect and occasionally prompts ripples of outrage across its user base. But let's be honest, with Gmail you get plenty for nothing.
As a web app, Gmail is a constant work in progress, but the amount of under-the-hood power is astounding. Sure, there are plenty of browser add-ons and extensions that can enhance Gmail specifically, far beyond its original parameters. However, not every bit of power-user tech in Gmail requires special accessories. Plenty is possible without ever installing something extra.
Mastering even a few settings will help you take full advantage of what Gmail has to offer beyond the basics. Let's get started.
Shortcut Cheat Sheet
Gmail is chock full of keyboard shortcuts for just about everything you can do; many only require a single click (hit the C key to start a compose window, for example). Click Shift+? to see them all. Enable this by clicking the gear icon on the top right and select See all settings > Keyboard shortcuts > Keyboard shortcuts on. Any new shortcut in here will overwrite the defaults. Click Save Changes button at the bottom to make them stick.
Use Multiple Accounts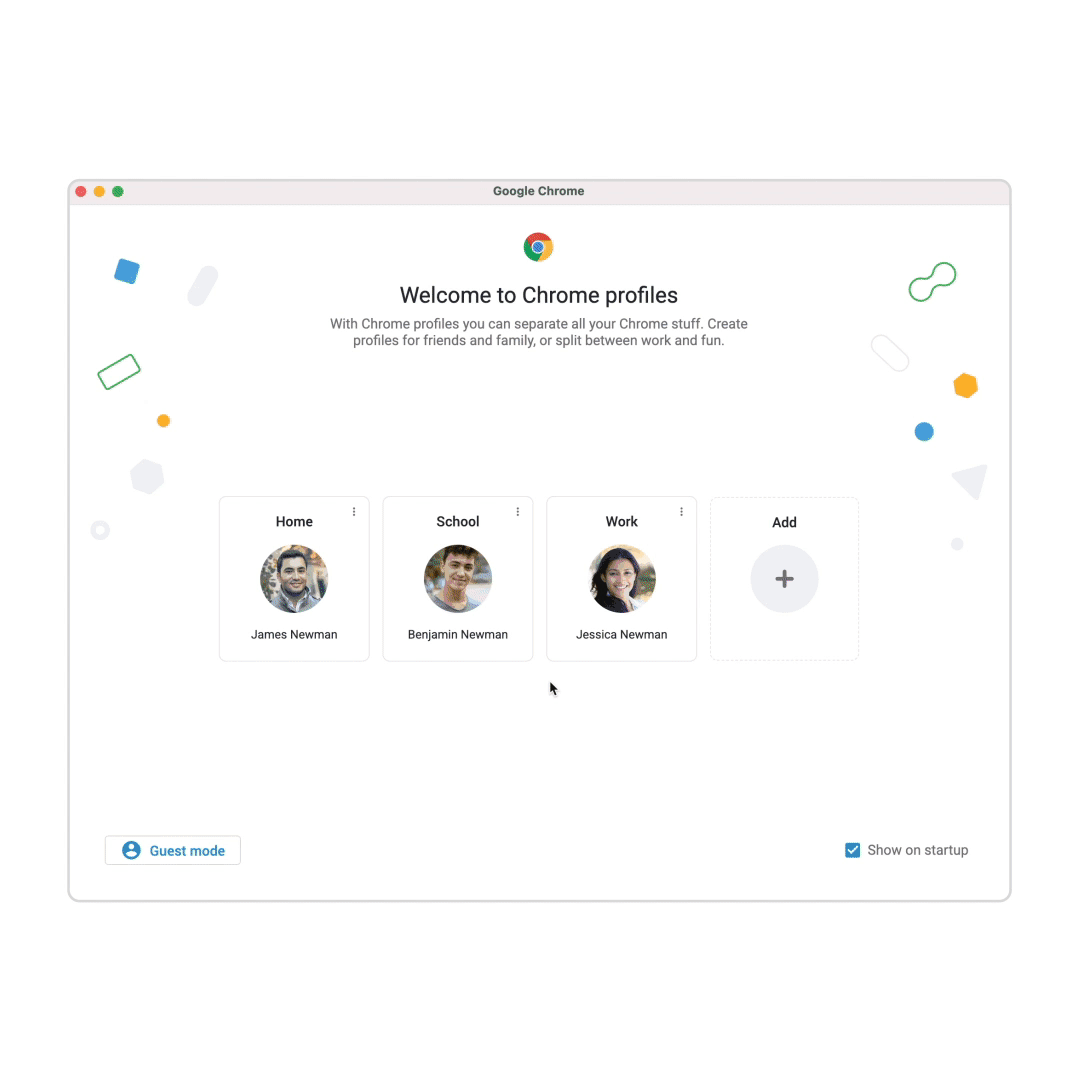 If you're a Google super fan and have multiple Google/Gmail accounts (even a Google Workspace account from work), there's no need to sign in and out constantly. On the desktop (using Chrome, Firefox, Edge), you can sign into multiple accounts at once. Each can occupy a tab and stay signed in. Click on your account avatar on the top right and select Add another account. Then, to switch between accounts, click your avatar again, and click the desired account; no password entry required. The default account is the one you signed in with first.
You can also put the Chrome browser to work to keep your multiple accounts (or accounts for other people that use the computer) separate but usable using Chrome Profiles. Click the profile icon at the upper right of your browser window (it probably looks like your Google account avatar picture), click the Pencil icon to give that Profile a name, then click Add at the bottom. You'll get a new Chrome Profile sign in page to use here.
Add Third-Party Email Accounts to Gmail
Do you love the Gmail interface, but don't want to give up your Yahoo, iCloud, or Outlook email address? Not a problem. Google lets you add third-party email accounts to the Gmail mobile app, which brings Google features like spam filtering and a tabbed inbox to those accounts.
You need to have at least one Gmail account first for it to work. To set it up on mobile, click your avatar in the Gmail app and select Add another account. Pick the type of account you wish to add and enter the credentials. You can then access one inbox at a time, or see all your email in one unified inbox on your phone or tablet. Go back to the avatar and select Manage accounts on this device to deactivate or delete an account later.
On the desktop, tap the gear icon and select See all settings > Accounts and Import > Check mail from other accounts > Add a mail account. In the pop-up window, type in the email address you want to link, click Next, and select Link account with Gmail…Read more>>
Source:-pcmag